Managing Director, Head of Research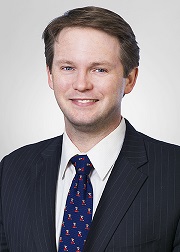 Mr. Prin joined Greylock Capital in February 2015 as Managing Director, Head of Research. Prior to joining Greylock Capital, he was a portfolio manager and member of the Global Fixed Income Group at JP Morgan Asset Management. At JP Morgan, Mr. Prin was responsible for managing and trading emerging market high yield corporate debt portfolios. Prior to joining JP Morgan in 2008, he spent three years as a credit analyst at Bear Stearns Asset Management, specializing in high-yield credits and international financial institutions. Previously, Mr. Prin was a research analyst in the Leveraged Finance Department of Credit Suisse First Boston, as part of an Institutional Investor-ranked group specializing in the publishing and media sectors. He began his career at M&T Bank Corporation, where he worked as a credit analyst in the bank's Special Asset Group.

Mr. Prin received his B.A. in Economics and Classical Studies from the University of Pennsylvania in 2002. He received his CFA charter holder designation in 2009.