Co-Chief Investment Officer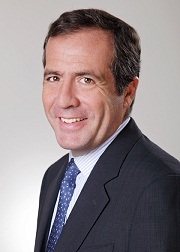 Mr. Ferro joined Greylock Capital in 2009 as a Portfolio Manager and became a Partner in August 2010 and Co-Chief Investment Officer with Hans Humes in October 2012. Mr. Ferro has 21 years of experience working on Wall Street and in banking. Prior to joining Greylock Capital, Mr. Ferro was co-head of Latin America Fixed Income Trading and Structuring at Goldman Sachs & Co. Inc. In this capacity, he was responsible for the New York and South American operations which included market making in emerging market debt, proprietary trading and deal structuring in currencies, rates, credit trading and illiquid risks (asset backed securities, loans and hybrid securities).

Before joining Goldman Sachs, Mr. Ferro spent 11 years at Morgan Stanley where he oversaw the Capital Markets and Structuring group for Latin America. Prior to that, Mr. Ferro created and managed the Local Markets trading and structuring teams at Morgan Stanley. Before joining Morgan Stanley, Mr. Ferro worked at Citibank and Lehman Brothers where he specialized in trading and structuring fixed income transactions with Latin American assets for clients in the region. Before moving to the United States, he worked in large privatizations for Banco Rio de la Plata (Argentina) where he was a member of the International Division involved in telecom, oil and transportation transactions.

Mr. Ferro is a member of the advisory board of Entre Todos, one of the largest micro-lending charities operating in Argentina. Between 2000 and 2004, he was on the board of the International Center of Photography (New York), and was a member of its finance committee. Between 2003 and 2006, Mr. Ferro was on the board of the Emerging Markets Traders Association (EMTA).

Mr. Ferro received his MBA from The Amos Tuck School of Business Administration (Dartmouth College) in 1993 where he graduated with Distinction as an Edward Tuck Scholar. He earned a BA in Business in 1988 and a BA in Economics in 1989 from the Universidad Catolica Argentina (Buenos Aires), graduating in both instances, first in his class.